Helping you restore your normal mobility.
Our specialized physical therapy services at Hand In Heart are offered in our patient's place of residence. We operate under the supervision of your healthcare team to help you achieve maximum treatment results guided by your rehabilitation plan. To effectively restore your function, prevent disability, minimize pain, and determine the appropriate techniques for your recovery, we perform a thorough home assessment firsthand.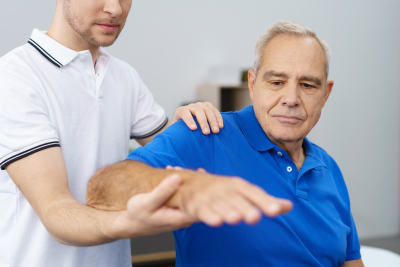 Our PTs can help you with:
Pain management and relief
Range of motion and balance restoration
Endurance and strength improvement
Developing home exercise programs
Transfer training
Should you have further concerns, please don't hesitate to reach us right away. For inquiries, call us at 805-254-4248 or send us a message.